---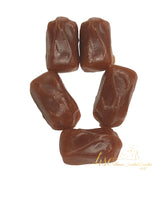 These Mini Candy Bars will having you indulging in the real thing! Made with premium Parasoy and superior milk chocolate fragrance oils! These bars will be the peak of your candle or can be enjoyed in your wax warmer! Colors may vary due to created in multiple batches.
Warning-This is not a food product. DO NOT EAT!
Warning-Colors may very due to creations of multiple batches.
Items are not for resale.
These embeds are handmade, there will be minor imperfections. These imperfections will not interfere with the embeds functionality.