---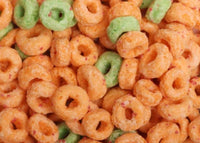 Absolutely love
Love my apple jack need to order more asap
Our highly fragrance Cereal inspired soy blended embeds/wax melts will take you back to your childhood on Saturday mornings watching your favorite cartoon and eating a bowl of cereal! 


Warning-This is not a food product. DO NOT EAT!
Warning-Colors may very due to creations of multiple batches.
Items are not for resale.
These embeds are handmade, there will be minor imperfections. These imperfections will not interfere with the embeds functionality.
Absolutely love
Love my apple jack need to order more asap